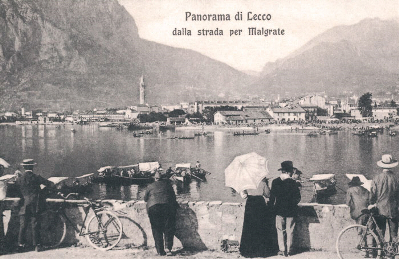 The province of Lecco is suitable for tourism, for business and to enjoy special food and wines.

Whether you come for tourism, it may be worth stopping to discover interesting business opportunities.

Whether you come for business, you can find the best nature views that you have ever seen, aromas and flavors that you can hardly forget.

A journey in discovery of this land can travel along many paths and trails that intertwine to form a multi-colored and fascinating story: protected nature reserves, inhabited settlements dotting the landscape, and epochs seen in the architecture, in particular that of the Romanesque. Various tour themes highlight the profundity of the Provincial art, history and terrain.

Mechanical industry is the "heart" of Lecco's economy: metal products and machinery account for 61.8% of total exports (more than 2.2 billion Euro). 72.2% of Lecco's exports go to other EU countries; exports exceed imports by 1.1 billion Euro. The province is also 1st in Italy and 61st in the EU in terms of per capita industrial value added.

Business and tourism; all of them 'Made In Lecco': thus local high quality food and beverage, not copyable ancient sites and views, local creativity, local research for innovation, local 'Non Made in China' manufacturing.
Ing. Emerito Maurizio Ammannato