GEIS 2019 event in Bruges (Belgium) June, 21-22-23 !
(www.ammannato.it/geis-2019-bruges)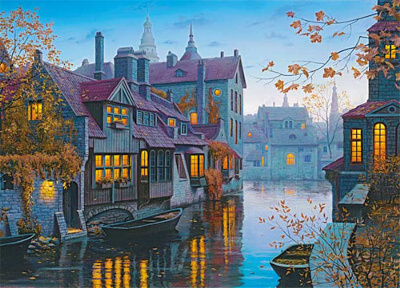 I founded this GEIS Common House site in 2005 with the goal of maintaining those relationships consolidated when we were employed by GE Information Services (see below the official death of MKIII).Why this site? Because it is beautiful to be linked again, because GE/GEIS school has definitively modified our business DNA.
This site can be the right place to exchange personal or common information, to organize and to participate to common GEIS Alumni events but, perhaps more interesting, to re-link business relationships with well known, well recognized and well appreciated business professionals.
IT market is still in its infancy, moving now towards IT pay-per-use services; so called 'ASP' (Application Services Provider) or 'Services on Demand' or as we say today 'Cloud Computing'.

Does it sound new for GEIS people? Not at all. This was our business for a long time. Can we still say something to this growing market? We believe yes, we can and this common house can be also the place to help each other to claim our deep expertise in advanced IT services. Keep in touch!
I uploaded here more than 100 internal GEIS documents from the very beginning of Time-Sharing era up to about 1992 year. We were absolutely unique in the market being pioneers in a complex mix of advanced Information and Communication Technology, innovative application solutions and creative people.
Global Risk for banks, tracking system for transportation, shipping services, EDI etc. Apple learned with Appletalk, MS with MS Network, IBM imitated us with Call360 Service, worldwide companies started to quickly communicate using QuickCom e-mail system. We were the only provider for Network Based Business Applications.

Today social networks exploded (our eyes may look them like toys..) but still now Network Based Business Applications are the same as when we left the market many years ago!
Why not MKIII reloaded? Can we restart from where we left MKIII, using internet as pure carrier, but still with all remaining 99% of our value, thus creative and innovative people, advanced technical skill and pioneering applications? A dream? Yes, in this life. In the next life ..... we will see!
Maurizio Ammannato